An increasing number of consumers are choosing to undertake home improvement projects themselves or, at the very least, are getting more actively involved with the decision making and purchase journey. In a complex purchase and channel landscape we have developed a unique qualitative tool that allows brands in the KBB or broader home improvement sector to get closer to this critical part of the customer journey.
Building on the concept of mobile diaries and digital ethnography, the qualitative online approach brings 10-20 carefully selected consumers together for a 4-week period as they approach the active consideration stage of their project. Consumers are recruited through a range of techniques and could be undertaking a larger house renovation, be a recent house mover or simply updating a single room which needs some love and attention. By setting a series of daily and weekly activities relevant to the specific category we therefore obtain a pure stream of rich insights into the key steps and decisions being made during this key time.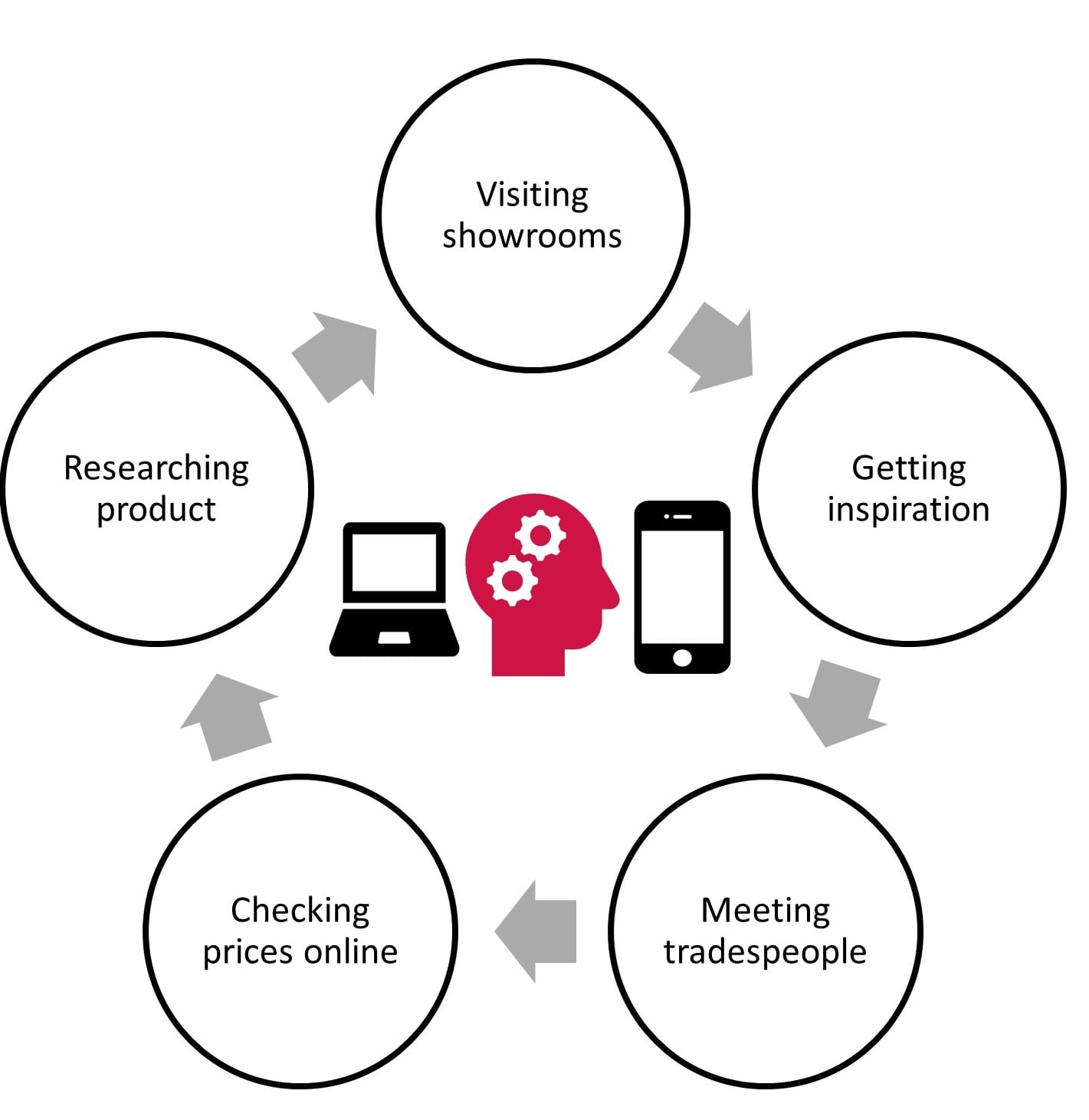 Since the community works either through Smartphone app or on desktop, a variety of missions can be set. This includes our showroom showcase mode where consumers take video and photos directly through their smartphone as they are visiting a showroom, merchant or retailer as part of their decision making. Brand association and marketing evaluation can be undertaken through a series of more considered 'heat map' exercises on the desktop back at home. The output is rich, relevant and timely.
Since we know from our own personal experiences that undertaking a house renovation is a time intensive and stressful exercise, we have developed a series of techniques from behavioural economic theory for keeping participants engaged throughout the 4-week research window. Participation is rewarded with moderator comments and 'likes'. In addition to receiving a flat fee for participating in the community, we also allow consumers the chance to vote on a selection of category-specific prizes which are then given out during the research to reward creativity and comprehensiveness.