We've known for some time that the type of glass that beer, lager or cider is presented in is a huge part of the experience for the UK drinker. This theme has been further highlighted in this year's fantastic Marston's On Trade report which examines 'Experience' as a component of the drinking ritual.
Marston's again commissioned Eureka to interview 2,000 Ale drinkers and 2,000 Lager drinkers as part of their annual report, which is always keenly anticipated by stakeholders in the trade. Both surveys sampled the entirety of Great Britain to ensure all alcohol drinkers are covered as ale and lager distribution can be variable.
Our data is then uniquely fused with CGA sales data, Kantar Worldpanel and Alcovision to create a holistic picture of the market.
The On Trade report notes that Glassware is extremely important to the perfect serve, with 7 in 10 consumers confirming that is of real importance. It is particularly important for those on higher incomes, those visiting certain venues and younger drinkers.
Since glassware is clearly a vital way to drive brand equity and premiumisation we are likely to see more innovation in this area. We were particularly struck this week by the release of a Birmingham themed Blue Moon glass. Very collectable and desirable for local consumers and a great way to dial-up engagement with the brand!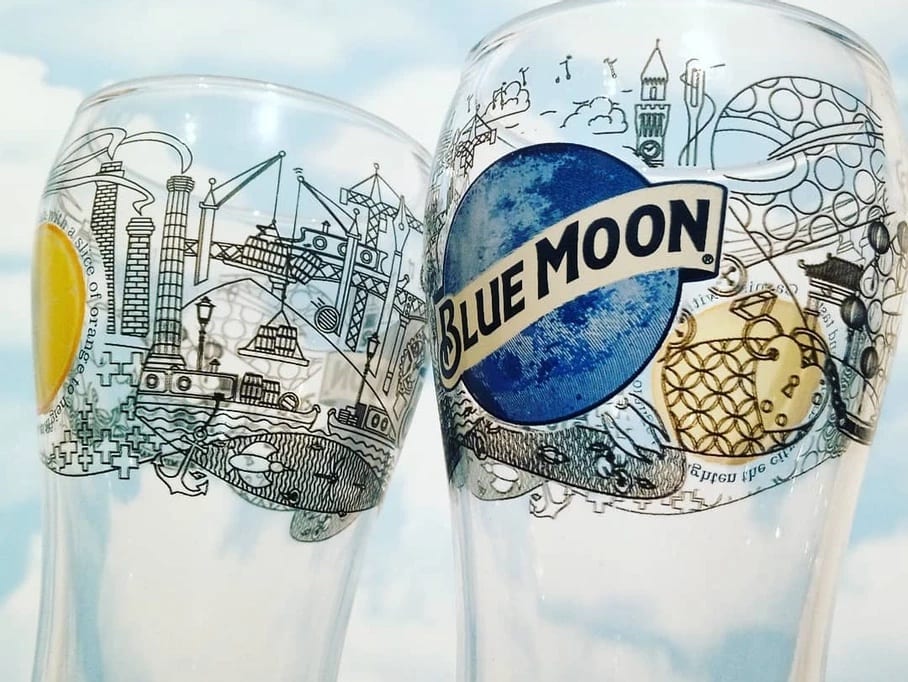 Courtesy of @madeonthecanal
Understanding both the Lager and Ale drinker generally was a key theme running throughout our research for Marston's this year. Our data show that Ale drinkers are more likely to seek out new drinks (57% are experimental) in contrast to Lager drinkers who are traditionally more conservative (41% stick to their favourites).
This is something we have been tracking for some time however and experimentation is on the rise across the board – which has implications for the trade in terms of their ranging and POS on the bar.
We know from other research that drink experimentation and consumer movement towards Craft ale or Craft lager are closely linked. It's therefore not a huge leap to predict that we will see an increased clamour for new glass shapes in the 'trendy' craft category.
We suspect that this trend will run in parallel with the return of the dimpled mug – previously pushed off the bar shelf by taller, narrower and lighter pint glasses, certain drinkers are once again reaching out for a sturdy, no-nonsense mug.
The full Marston's Category Report can be viewed here.
Retailers in the Off Trade category are also plugging into the importance of glassware, such as the Stella brand. Providing suitable and relevant product into the gifting category can drive brand consideration in key parts of the calendar. We will be posting more about the Off Trade in a forthcoming article, so watch this space!
In the meantime, read more in-depth Eureka analysis of the Lager market via our recent report in the topic.