Coronavirus is impacting all of our lives and livelihoods. But how are those in the Plumbing and Heating Sector coping in particular? Today we launch an ambitious initiative – to take the pulse of the trade during this unprecedented period in history.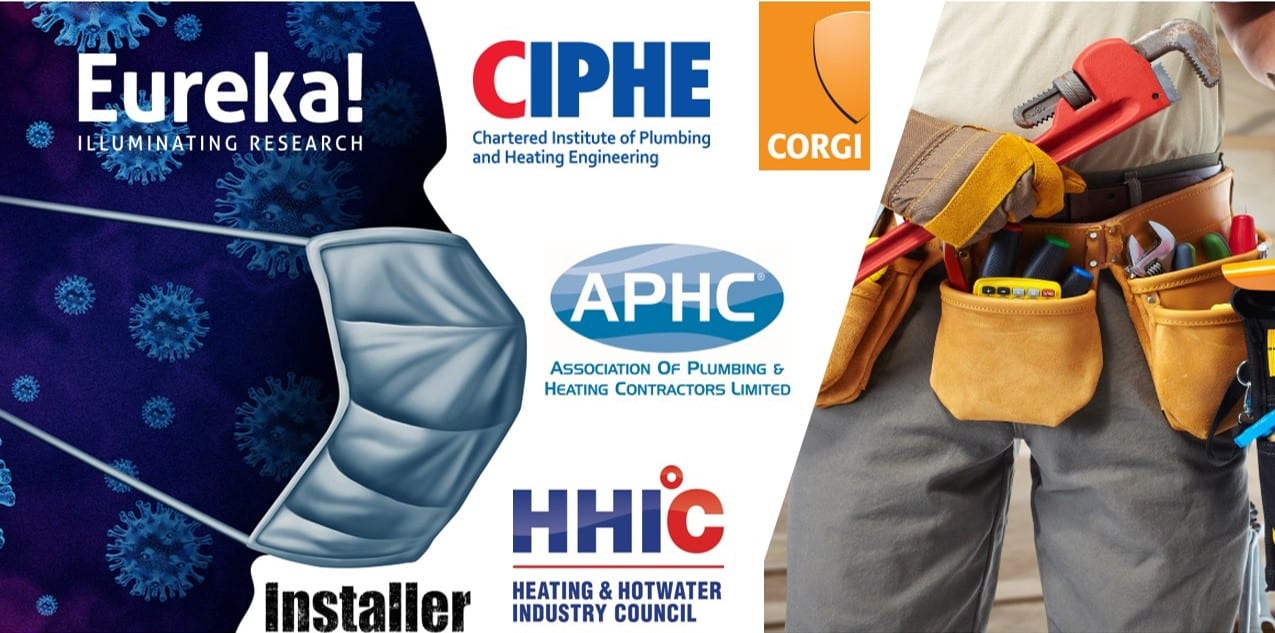 A unique collaboration across the plumbing and heating sector
We have established a unique group of stakeholders from across the sector to explore how installers are rapidly adapting and to understand the business challenges being faced. How many installers are actually in full lockdown or still delivering vital services to households in need?
To ensure as many tradespeople get the opportunity to participate as possible, we have formed a unique collaboration with CIPHE, APHC, HHIC and CORGI, who have all kindly agreed to ask their members to participate. Alongside some fantastic support from key supplier brands in the sector, we believe the campaign will have an unprecedented reach across the industry.
Maximising the number of survey responses is critical as this will then provide strong and robust evidence to lobby policy-makers in Government and also help shape services and products that the plumbing and heating sector will need now and post lockdown.
Both Eureka! and Installer Magazine are working on this initiative pro bono, as our small way of offering support to the sector we have grown so fond of over recent years.
An ambitious consultation with installers
The survey is an opportunity for small and large business owners to tell us what you think of the support packages announced by Government. We also want to know what practical changes you are making to your business and the types of support that might be helpful as we come out of the crisis.
The questionnaire has been rapidly developed this week and tested qualitatively using a virtual focus group of plumbers and heating engineers at the beginning of the week.
The project is also being supported by brands such as Vaillant, Glow-worm, Geberit, Bristan, and Salamander Pumps amongst others.